We hatch and sell a variety of birds and waterfowl on our 20 acre farm.
We have ducklings and chicks available during the warm months of the year.


Ducklings are $5 each.

All ducks are non-flying and heavy egg-laying breeds.

E-mail us for more information!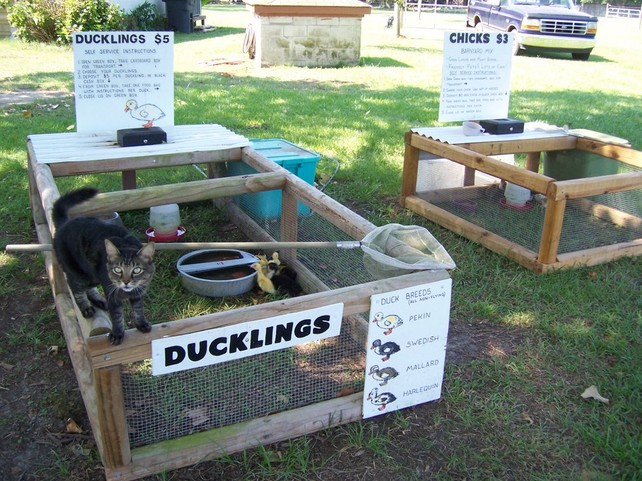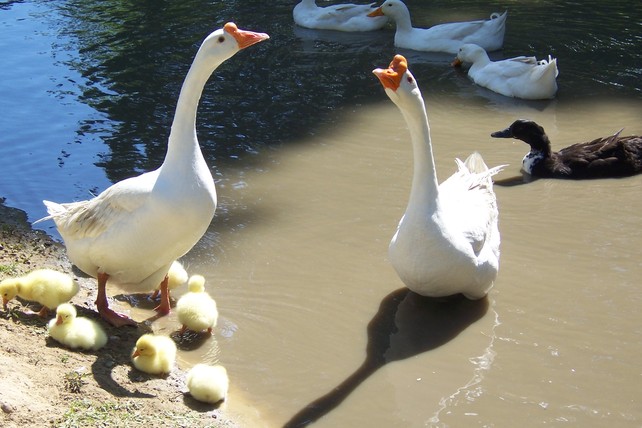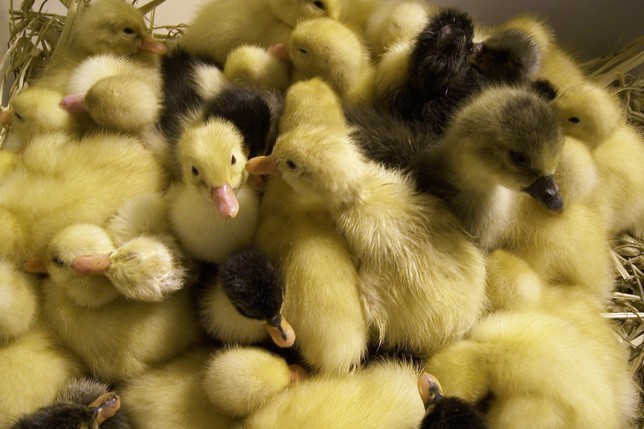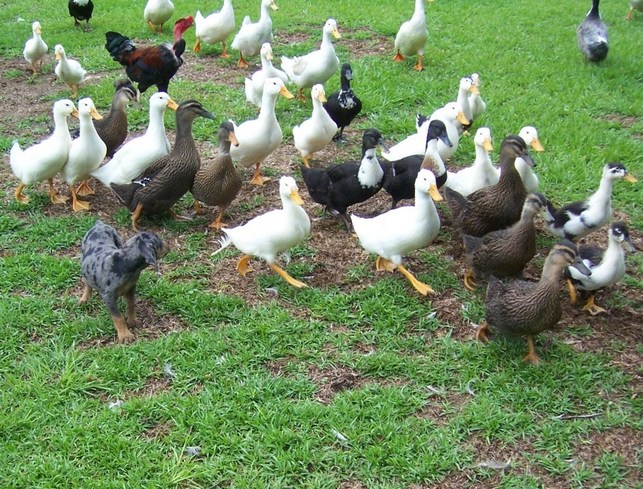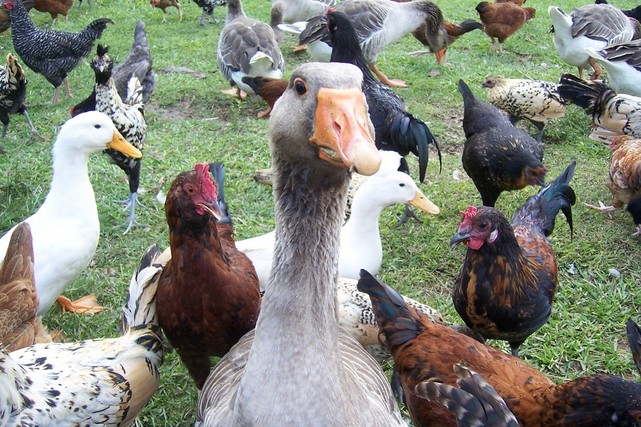 Chinese White Geese are very friendly and noisy!



Baby geese and ducks will imprint on their human owner and follow them everywhere
Hatching Day! We hatch LOTS of baby ducks, these little guys are right out of the incubator!

Can you spot the baby goose?

"Jasper" the Catahoula Leopard Dog puppy is trying out her herding skills with our breeder duck flock. The birds are cooperating nicely, even if they do outweigh the pup!
"Gary" the Goose!
"Gary' is our head goose, his job is to keep the other geese in line and he helps with guardian duty. He always has a suspicious eye out for predators and any funny business - he has his eye on the camera!